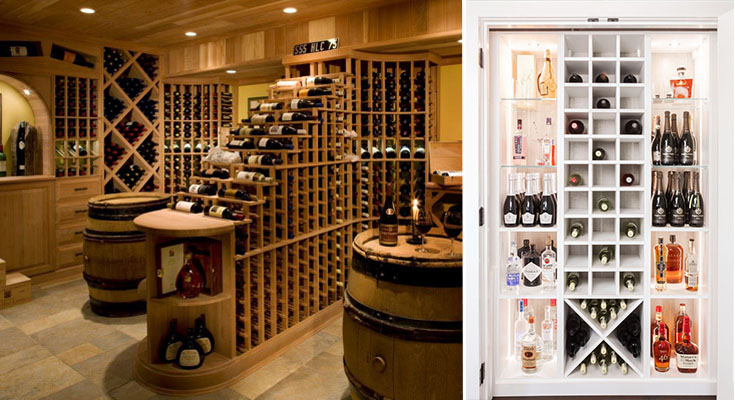 Wine racks are a great, space-saving way to store your wine, especially in smaller homes with limited space. Wine racks can be mounted almost anywhere, and there are multitudes of designs and materials. Winecoolershop.co.uk is a starting point to find what would work for your cherished wine collection. Wine racks can hold as many or as few bottles as you like. Maybe your home doesn't have a cellar-sized space, and a tall thin wine rack is more appropriate. Picking the best design for your needs, using your rack correctly, and caring for it ensures you enjoy your wine collection.
Choosing a Wine Rack
There are so many size options that it comes down to the number of bottles and where you can place your rack. A large blank wall will look fantastic with a wooden structure filled with gleaming bottles in front. An awkward corner can evolve into a gorgeous mini-cellar. A hanging wine rack transforms a breakfast counter. These are especially popular as they save space and can even hold wine glasses. Do a little virtual window shopping to find the design you love, and start measuring up. The only caveat here is to be aware of your rack weight. A full rack will be heavy – take the time to ensure it is fully stable and solidly mounted before stocking up. Metal racks are strong, but wooden ones will not damage your bottles. There are a few points to proper wine rack usage.
Wine bottles should be stored lying down. Keep the cork moist to prevent air ingress and potential mould, which is fatal for your wine. Select your rack with horizontal storage for any long-term storage. If you only intend to hold the wine short-term, a vertical or tilted rack will …
How to Take Care of a Tall, Thin Wine Rack in Your Home

Read More